The 2021 Volkswagen Golf GTI doesn't have a lot of color options. Those who desire different colors will probably have to add them on their own after buying the car. You can't blame Volkswagen for not offering a lot of color options since so many GTI owners put a lot of work into making their GTI uniquely theirs anyway. Still, you can see the six color options here.
The only color that stands out is the Dark Iron Blue. While it is a blue, it is more of a navy blue instead of the bright Cornflower Blue that is limited to the SE and Autobahn trims. Otherwise, standard white, gray, silver, black and red are always there to offer some starting variety. Each color can be seen below.
Dark Iron Blue Metallic
White Silver Metallic
Deep Black Pearl
Cornflower Blue
Pure White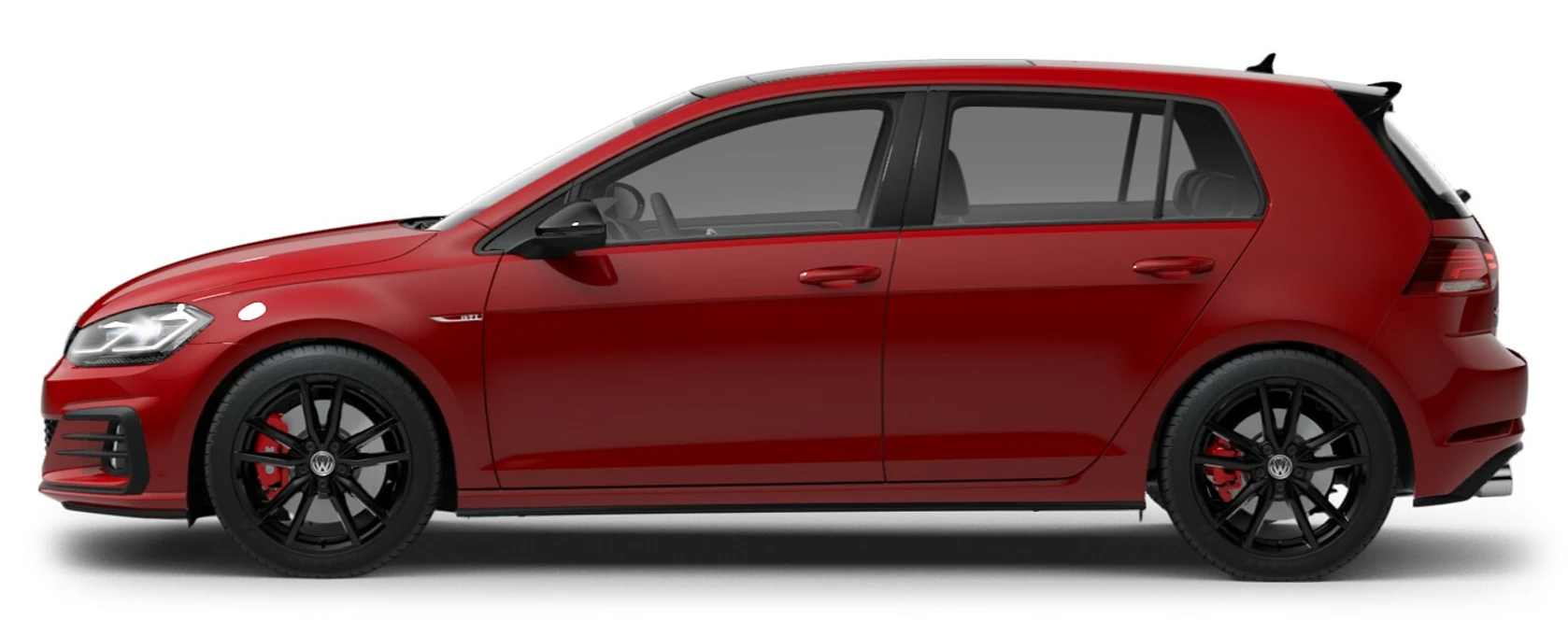 Tornado Red
Sharing is Caring!
This entry was posted on Friday, February 26th, 2021 at 5:23 pm and is filed under Color Options, Volkswagen Golf GTI. You can follow any responses to this entry through the RSS 2.0 feed. Both comments and pings are currently closed.