Standard & Optional 2019 Volkswagen Arteon Features
By Product Expert | Posted in Volkswagen Arteon on Friday, January 18th, 2019 at 4:27 pm
List of 2019 Volkswagen Arteon Interior Features
The 2019 Volkswagen Arteon is one of the most-anticipated midize sedans being released in 2019. While much of the hype surrounding this sedan is because of its powerful engine and sporty drivability, the interior features offered in the 2019 Volkswagen Arteon are just as exciting. We've compiled a list of 2019 Volkswagen Arteon interior features that drivers are sure to enjoy.
---
Read More: 2018 Volkswagen Golf GTI Trim Level Comparison
---
The set of features found in any given 2019 Volkswagen Arteon depends on which of the three trim levels the driver chooses: SE, SEL and SEL Premium. Every trim utilizes a turbocharged, four-cylinder, 2.0-liter engine which produces 268 horsepower and 258 pound-feet of torque. Standard interior features found in every 2019 Arteon model include smartphone integration via Apple CarPlay, Android Auto and MirrorLink in addition to keyless entry, an infotainment system with an eight-inch touchscreen, push-button start and three-zone automatic climate control.
2019 Volkswagen Arteon Available Features
---
2019 Arteon Optional Features
The 2019 Volkswagen Arteon's optional features include 18-inch wheels, heated front seats, unique exterior styling and leather upholstery. A head-up display is also offered in addition to an upgraded infotainment system which features a 9.2-inch touchscreen interface and supports gesture controls. SEL and SEL Premium models include Volkswagen Digital Cockpit.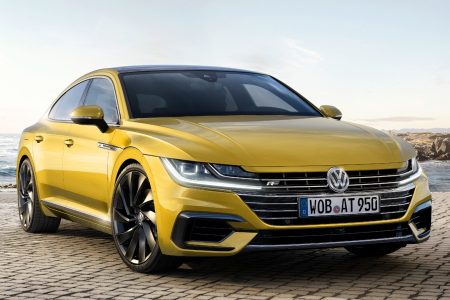 2019 Arteon Safety Technology
Several advanced safety and driver assistance features are available for the 2019 Volkswagen Arteon as well. The 2019 Arteon comes equipped with a curve-detecting adaptive headlamp system which will automatically adjust the angle of the headlights to better align with the road. The 2019 Arteon also features adaptive cruise control which can read speed limit signs and adjust its speed accordingly.
In the market for a 2019 Volkswagen Arteon? Reserve the Arteon now, right here on our website. Feel free to browse our online inventory as well.
More from McMinnville Volkswagen