How to Change a Flat Tire in my Volkswagen?
By Product Expert | Posted in Tips and Tricks on Tuesday, June 14th, 2022 at 5:47 am
DIY Flat Tire Changing Tips for your Volkswagen
Are you stuck with a flat tire? Don't worry! McMinnville Volkswagen in McMinnville, OR, is here with DIY flat tire changing tips for your Volkswagen. Give this blog a quick ready and fix your flat tire situation in mere minutes. Continue reading to learn more details.
Tools for Changing a Flat Tire  
Gloves
Wheel Wedges
Spare Tire
Jack
Wrench
---
Read More: When Should I Replace my Tires?
---
Steps to Change a Flat Tire
Step 1: Park your car and block the wheels using the wheel wedges.
Step 2: Pull on the gloves and use your hands to loosen the wheels' nuts.
Step 3: Using the jack, raise the wheel.
Step 4: With the wrench, remove the nuts.
Step 5: Replace the flat tire with the spare tire.
---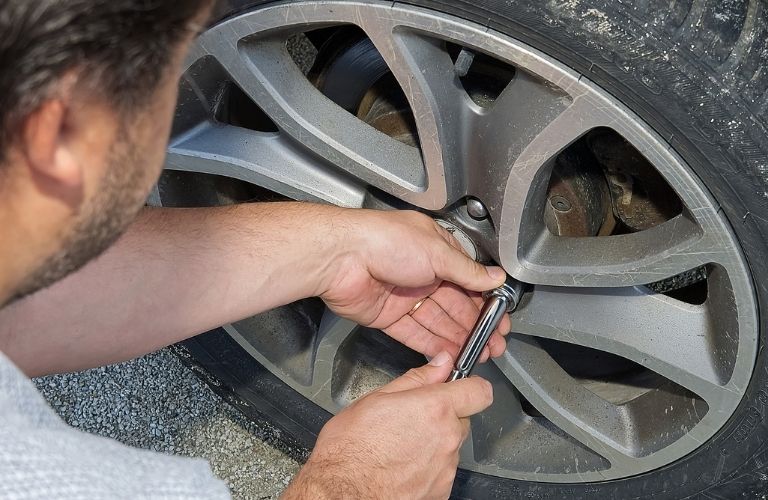 ---
Step 6: Screw the nuts back on with your hands.
Step 7: Lower the jack till the tire touches the ground.
Step 8: Use the wrench to tighten the nuts.
Step 9: Check tire pressure using a monitoring gauge.
Step 10: Replace tools and the flat tire in the space under the luggage compartment.
---
Read More: How Do I Make my Tires Look New Again?
---
The flat tire situation in your Volkswagen has been fixed in ten simple steps. Refer to your owner's manual to know the optimum tire pressure to be maintained and regulate accordingly. We also recommend that you drive to your nearest service center and check the wheel alignment and tire rotations to ensure that the spare tire has been fixed properly.
Alternatively, if you are in the McMinnville, OR region, drive-by Mc Minnville Volkswagen and schedule a service for your Volkswagen. We offer premium care for your vehicle and will have you back on the road in no time. Feel free to reach out to the dealership for further assistance.
More from McMinnville Volkswagen