Did the 2020 Volkswagen Passat Change Much?
By Product Expert | Posted in Volkswagen Passat on Monday, January 20th, 2020 at 8:37 pm
Volkswagen fans who have been used to the look of the Passat for most of the last decade may notice a few updates to the sedan this time around. For the 2020 model year, The Passat keeps the turbocharged 2.0L inline 4-Cylinder it has been using for some time to make sure the power inside does not change. The interior, however, does look newer and sturdier than the interior of the current Passat generation. Long story short, it's not a full redesign, but just almost everything you look at has been renewed for the dawn of the new decade.
Passat Front-End Changes
The squashed grille of the 2019 is taller for the new decade, making it look beefier. The VW logo sits in the middle of the grille now, instead of bleeding off onto the hood. The hood has been changed moderately as well, with some added ripples for a sportier look. The lower fascia adds a row of silver to its black outline and hides the fog lights a little more.
---
What are the Color Options of the 2020 Volkswagen Passat?
---
Passat Interior Changes
On the inside, the changes are even more subtle. The steering wheel looks more concentric with the airbag/horn area having an oblong design that stands apart from the outer edges of the wheel. In the 2019 version, the airbag/horn area was more angular and was framed by the lining around the steering wheel buttons to make it look more connected to the outer rim of the wheel. The 2020 model year uses a dashboard design similar to the 2019, but tweaks it so it doesn't draw so much attention to itself.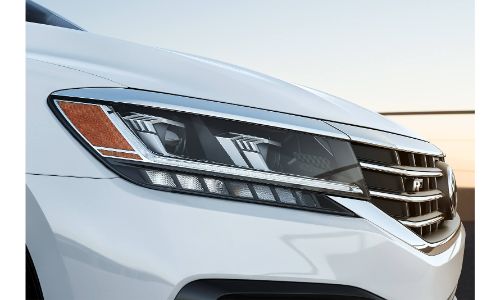 Test Drive the 2020 Volkswagen Passat in McMinnville, OR
The best way to get to know the latest edition of the Passat is in person. Contact the McMinnville Volkswagen dealership online or over the phone to schedule a test drive. The friendly sales staff is ready to help you find the right Volkswagen for you today!
More from McMinnville Volkswagen