Engine options, performance, and efficiency of the 2021 Volkswagen Tiguan
By Product Expert | Posted in Volkswagen Tiguan on Friday, April 23rd, 2021 at 7:59 pm
2021 VW Tiguan efficiency and performance
When you buy an SUV, especially one in McMinnville, OR, you want to have something with power under the hood, and some efficiency to go along with it wouldn't be bad to have either. The 2021 Volkswagen Tiguan is a great option as one of the smaller SUV models from VW. If you want to learn all about 2021 VW Tiguan efficiency and performance, then McMinnville Volkswagen is here to help. We will explore engine options and specs here, but you can also check out our new Tiguan inventory in McMinnville, OR by clicking the link below.
Engine options of the 2021 VW Tiguan
Though other larger VW SUVs offer multiple engine options, the Tiguan actually only has one option, but it's a great one. This 2.0-liter powerplant features a turbo. With this turbo, the engine is able to get up to 184 horsepower and an impressive 221 pound-feet of torque.
Read More: What is the Volkswagen ID.4 SUV?
What transmission does the 2021 Tiguan have?
Mated to the engine is an 8-speed automatic transmission. Having 8 speeds to choose from ensures that the engine and the wheels can find the perfect gear ratios for smooth acceleration and optimal efficiency. Below, you will see just how efficient the Tiguan can be.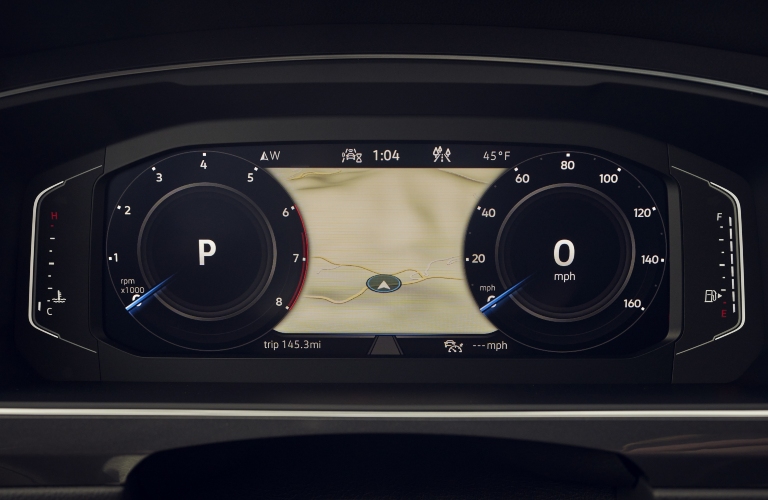 Does the 2021 Tiguan offer AWD?
Though the 2021 Tiguan comes standard as a front-wheel drive SUV it is also available with all-wheel drive. In fact, all trim levels are available with all-wheel drive, and the top SEL Premium trim comes standard with all-wheel drive.
Efficiency of the 2021 Tiguan
With the one engine option, all trim levels enjoy the same amazing efficiency though some numbers can vary based on your options. The front-wheel drive Tiguan models get up to 23-city mpg and 29-highway mpg. With all-wheel drive, you still get impressive efficiency with up to 21-city mpg and 27-highway mpg.
---
Connecting a phone to your new Volkswagen
---